The Best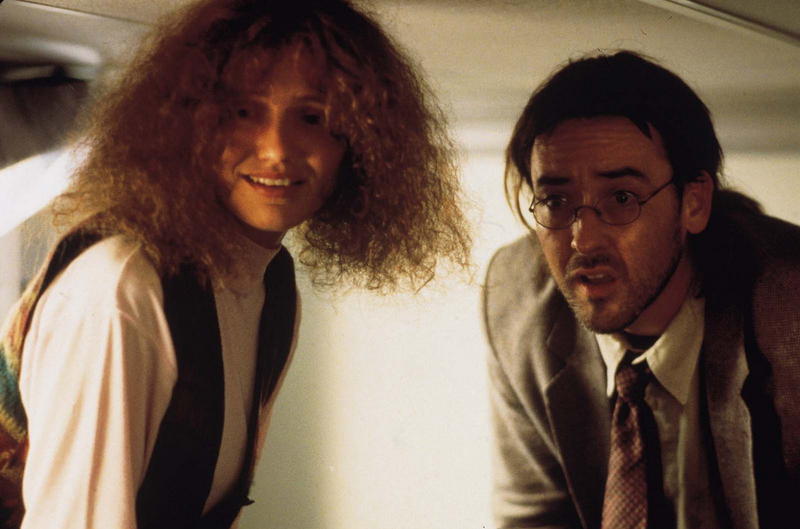 There's Something About Mary
Overrated? Some may think so. It does not have the constant replay value for me like Old School does. Yet, every couple of years, I catch myself watching this on television and laughing just as hard as I did in theatres.
The Last Supper
I have always been fond of The Last Supper. Dark comedies are a tough thing to pull off, especially ones with political themes. This one found a way to do it right. Plus where else can you see Ron Perlman and Jason Alexander in the same film.
Being John Malkovich
Hard to believe this film came out 11 years ago. While Catherine Keener and John Malkovich are the scene stealers in this flick, I thought Cameron Diaz did a wonderful job as the frumpy Lotte Schwartz.
My Best Friend's Wedding
I fear I may lose my Old Spice "manly man" card for saying this, but I actually enjoyed this film. Diaz played the annoying bride perfectly. Diaz was good in
In Her Shoes
as well, but I enjoyed Wedding more overall.
A Life Less Ordinary
Often forgotten when talking about Danny Boyle's body of work, some would say for good reason, but I think expectations were too high on the film. After
Shallow Grave
and
Trainspotting
I do not think people knew how to respond to a lighter Boyle flick. It works as an off-beat romance.
The Worst
The Sweetest Thing
A girl's version of a Farrelly Brothers film…not made by the Farrelly Brothers. That pretty much says it all right there.
The Box
The Box polarized many ciniphiles. I fall into the group that found this film a bore.
Head Above Water
I already mentioned my thoughts on
Gangs of New York
in an earlier post, so I will not bother to list it again. Instead I will include this film which features another Scorsese alum, Harvey Keitel.
Charlie's Angels: Full Throttle
The first
Charlie's Angels
movie was mindless campy fun.
Full Throttle
one was just mindless. Bill Murray was smart to jump ship when he did.
Shrek the Third
Really, I could include
Shrek 2
in this slot as well. The sequels have left such a ghastly taste in my mouth that I cannot even watch the original Shrek, which I once loved, anymore.