The long weekend is almost here and not a moment too soon; it has been a hectic week. Anyways, today I just wanted to post a reminder of two features that I am currently overseeing for
The LAMB
. Please feel free to take part in one, or hopefully, both.
Pitch the LAMB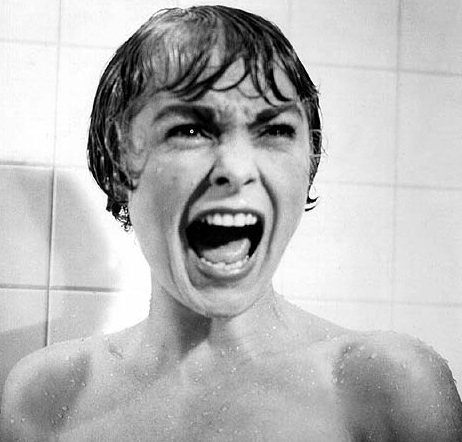 Movie Genre: Slasher Film
Examples of the Genre: Psycho, Child's Play, Scream, A Nightmare on Elm Street, House of 1000 Corpses, Friday the 13th, Haute Tension, Prom Night, House of Wax, Halloween, I Know What You Did Last Summer, Texas Chainsaw Massacre, American Psycho.
10 words/phrases to get you started
:
Corpse

Legend has it that...

Camping

Sheila!...Sheila where are you?

Weapon

I thought I heard a scream...

Run

Do not go out there...

Bloody

Behind you...
Your job is to come up with an idea for a film using some of the words/phrases listed above. Once you have a plot idea, post it on your blog in any fashion you choose (e.g. plot synopsis, excerpt of a script, fictional trailer, fictional film review, movie poster, etc.) and email the link to
bigthoughtssmallmind@hotmail.com
. Simple as that!
The deadline for submissions is Tuesday May 25, 2010
.
LAMB Acting School 101
Each month the LAMB Acting School 101 highlight's a different actor/actress whose performances, for better or worse, have left a mark on the cinematic landscape. This month we look at...
Robert Downey Jr.


What we need from you:
Articles on the actor's best performances
Articles on the actor's worst performances
General thoughts on the actor
Reviews of the films the actor has starred in
Once you have the article and/or review posted on your blog, send the link to
bigthoughtssmallmind@hotmail.com
. Please note that multiple submissions are encouraged. The deadline for submissions is
Saturday May 29, 2010
.
Banner One Code
<a href="http://largeassmovieblogs.blogspot.com/search/label/LAMB%20Acting%20School" target="blank"><img border="0" alt="Large Association of Movie Blogs" src="http://i1047.photobucket.com/albums/b478/bigthoughtssmallmind/LAMB%20Acting%20School%20101/robert_downey_jr2.jpg "/></a>
Banner Two Code
<a href=" http://largeassmovieblogs.blogspot.com/search/label/LAMB%20Acting%20School " target="blank"><img border="0" alt="Large Association of Movie Blogs" src="http://i1047.photobucket.com/albums/b478/bigthoughtssmallmind/LAMB%20Acting%20School%20101/robert_downey_jr.jpg"/></a>