Well this will most likely be my last post for a while (at least until Sept 19th or so). The film festival madness starts for me on Thursday night with the German film "The Lives of Others", and the midnight screening of the comedy "Borat" (Click here for
trailer
). So far I am set to see
30 films,
but I may slip in one or two more depending on how things go. Single tickets for the festival go on sale to the general public tomorrow (Wednesday Sept. 6th) at 7 am (
link
). Keep an eye on the review section at
EZ1 Productions Lounge
for my full festival recap (handle is Draxhall) in another week or two.
The Breakfast Club
(
buy
) Simple Minds - Don't You (Forget About Me)
The Godfather
(
buy
): Nino Rota - Love Theme From The Godfather
TIFF 05
: Clifton Collins Jr., Catherine Keener, and Phillip Seymour Hoffman at the premier of
Capote.GO
(
buy
): No Doubt - New
The Life Aquatic
(
buy
): Seu Jorge - Life on Mars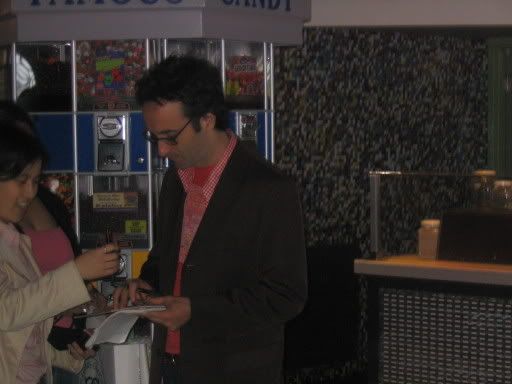 TIFF 04
: Don McKellar greeting fans after the screening of his film
Childstar.
Reservoir Dogs
(
buy
): The George Baker Selection - Little Green Bag
The Godfather
(
buy
): Nino Rota - The Pick Up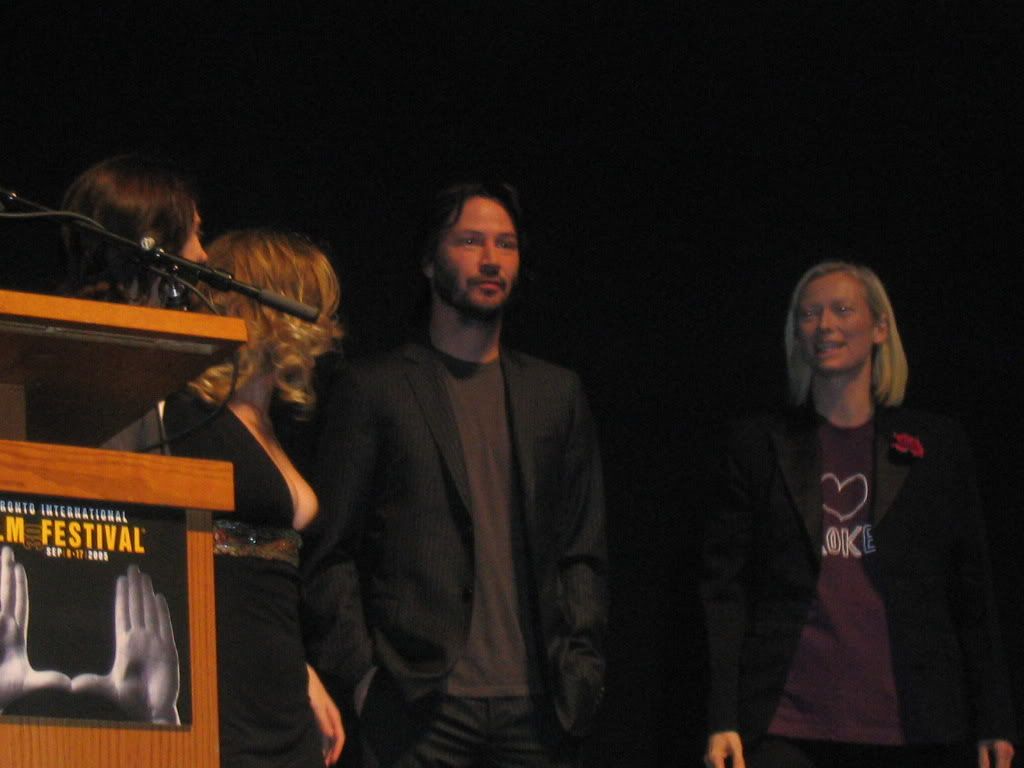 TIFF O5
: Keanu Reeves, and Twilda Swinton for
Thumbsucker.Magnolia
(
buy movie
): Aimee Mann - Deathly
Magnolia
(
buy CD
): Aimee Mann - Momentum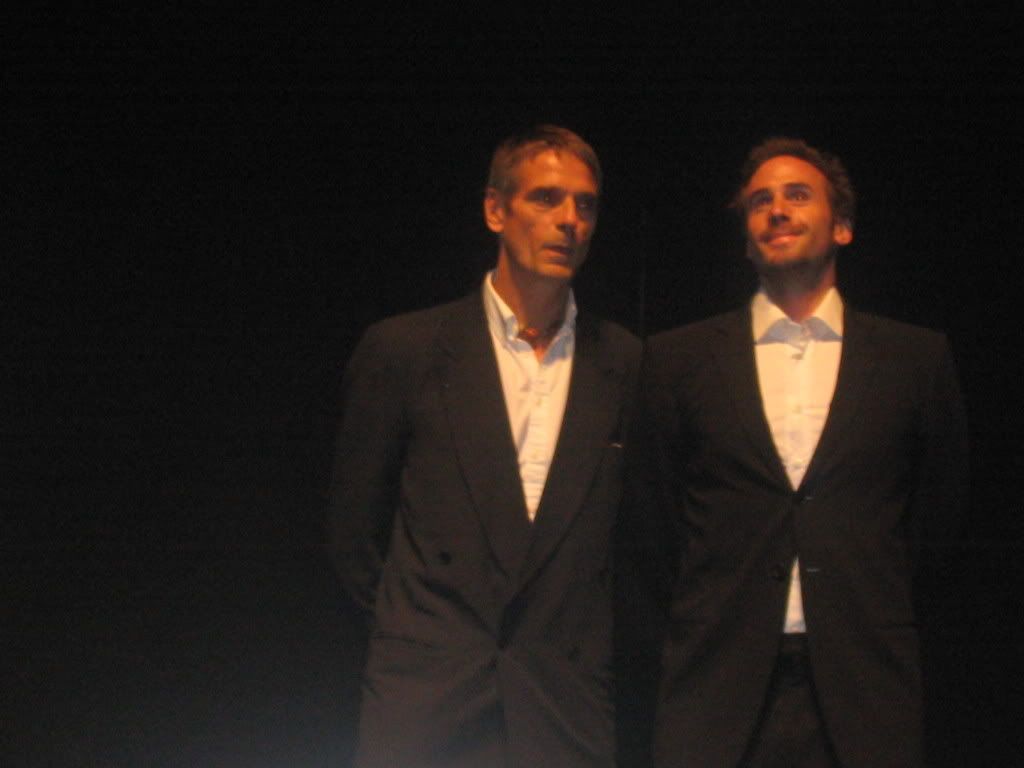 TIFF 04
: Jeromy Irons, and Joseph Fiennes at
The Merchant of Venice
screening
Last Night
(
buy
): Peter Seeger - Guantananmera (live)
Aimee Mann - Save Me
from the Magnolia (love this film!) soundtrack. Now lets play the classic game "name that actor!"...