Finally the wait is over! Tomorrow Snakes On A Plane hits theatres, and I am anticipating that it will be filled with B-Movie cheese. Frankly, I am hoping that it falls into the "so bad that it's good" film canon. If you haven't received a personal phone call (or email) from Samuel L. Jackson yet regarding the movie, I'm sure he will get to you soon. In the meantime you can listen to the message I received
here
. Gees...Beer Fest last weekend, Snakes On A Plane this weekend, who says these are the dog days of summer? As you have probably figured out by now, this weeks post is serpent inspired (albeit very loosely).
Random Song 1
: Cobra Starship - Snakes On A Plane (Bring It)
Charley Pride
You are probably asking yourself two things: One who the heck is Charley Pride? Two what does he have to do with snakes? Surprisingly enough, he is probably most logical choice to have in this post. Charley's big break came when he released the song Snakes Crawl at Night in 1965. At his peak, Charley Pride was easily one of the biggest names in country music. He not only helped to pave the way for black artist in country music, but in the industry on a whole. As my mother is a big fan, I have listen to a lot of Pride's music over the years. Although country music has never appealed to me, I do admire what Pride has done for music in general. Plus there is no denying the man's talent.
Charley Pride performing "Kaw-Liga" on television (Hee-Haw I believe). The song can be found on
The Essential Charley Pride
album:
Random Song 2
: Paula Abdul - Cold Hearted Snake
The Deadly Snakes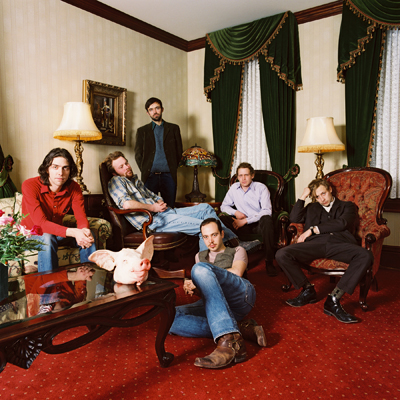 It's not a good time to be a snake right now. They are getting their tails whipped on planes, they have been a punch line for jokes online for over a year, and Cobra still can't defeat G.I.Joe. So it makes since that after 10 years, Toronto's The Deadly Snakes are calling it quits. They will be playing their last show next week (August 25, 2006) at the Horseshoe Tavern. At least they went out on somewhat of a high note; their last album Procella (released last fall) received good praise from the critics. Here is Closed Casket from their
Ode To Joy
LP.
Random Song 3
: Joss Stone - Snakes and Ladders
R. Kelly
I know what you are thinking. You figure that R. Kelly made this eclectic mix because of his legal issue. You're waiting for me to do a Chappelle style lampoon regarding the trouser-snake. Shame on you...okay, the thought did cross my mind. Nope, R. Kelly is makes the list for his song Snake. Love him or hate him, R. Kelly is one of the few artist that has still been able to produce number one albums despite the allegations against him. Not even Michael Jackson has been able to do that.
Here is "Ignition (remix)" from the
Chocolate Factory
album.
Ipod Workout Plan:
Ok Go - Here It Goes Again
from
Oh No
. So, last week I declared Gnarls Barkley's latest video as my current favourite video of the year. I know, I know, a rather lofty title to bestow so early in the year. Well that was last week; there is a new champ in town. Sorry Gnarls, but I have to give credit where credit is due. Ok Go's video is just too good to ignore, which is saying a lot considering that I normally cannot stand this band. I thought their singles "invincible" and "A Million Ways" were pretty bland. Which, I guess, was to be expected from this band. Ok Go has built a name for themselves mainly due to their gimmicky dance numbers, rather than their actual music. Yet with this video, they actually put their "unique" moves to good use. Too bad the rest of the album is not as good as this song.
If this video doesn't make you want to hit the gym, I don't know what will: