I haven't posted in a while mainly due to the fact that I am in the midst of film festival preparations. Similar to Rocky running up those famous steps, I have been conducting my own two-week training regiment. This mainly consists of watching a whole bunch of movies and getting as much sleep as possible. As my decision to attend this year's
Toronto International Film Festival (TIFF)
was rather last minute this year, it has taken me a while to get back in to prime form. Keeping with the film fest theme, here are some songs from various soundtracks that I enjoy. I have also included some photos I took at previous T.O. film festivals (I'll post a few more in Part 2).
The Sweet Hereafter
(
buy
): Sarah Polly - The Sweet Hereafter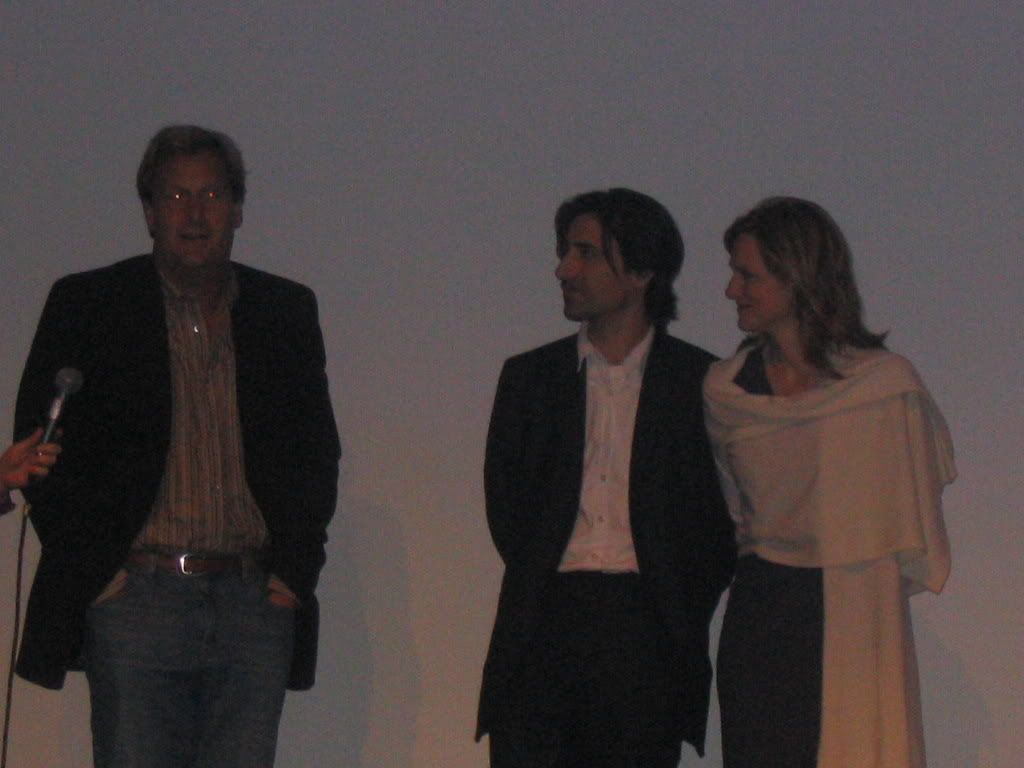 TIFF 05
: Jeff Daniels, Noah Baumbach, Laura Linney for
The Squid and The Whale
Dead Presidents
(
buy
): James Brown - The Payback
Run Lola Run
(
buy
): Franka Potente & Susie Van der Meer - Running Three
Tiff 04
: Roger Mitchell (far left), Mystery Man, Daniel Craig , Rhys Ifans for
Enduring Love
Love Jones
(
buy
): Dionne Farris - Hopeless
24 Hour Party People
(
buy
): Joy Division - Love Will Tear Us Apart
TIFF 04
: Javier Bardem at
The Sea Inside
premier. The film ended up winning best foreign film at the Oscars.
Tomb Raider
(
buy
): U2 - Elevation
Oscar & Lucinda
(
buy
): Thomas Newman - The Church of Glass
TIFF 05
: Aaron Eckhart, William H. Macy at the
Thank You For Smoking
screening.
Lauryn Hill - The Sweetest Thing
from the Love Jones Soundtrack.